Guitar Flangdang 2014
September 13
Here's our second Flangdang guitar gathering, the ninth gathering since we began hosting these parties back in 2001. We managed to maintain our perfect "no rain" record, but we did run into one of those very warm days that make our fall a summer substitute. The deck had a few shady spots for most of the day, and we kept the air conditioning going inside until evening, so both pickers and guitars seemed reasonably comfortable all day.
This year I upgraded the Flangdang Video Booth, taking advantage of the excellent audio of my Panasonic GH4 hybrid camera. I used our iPad as a remote control by way of the WIFI connection on the GH4 and connected a Rode NT4 stereo mic into the GH4 to capture the audio. This setup worked wonderfully and we wound up with a nice collection of clips featuring a few of the players and beautiful guitars. I edited the clips in my Edius NLE and posted the result on my Homebrewed Music YouTube channel. I also created a playlist to collect them all for your viewing convenience.
Lynn has always contributed tremendously to these gatherings, but this year she volunteered to feed the crowd.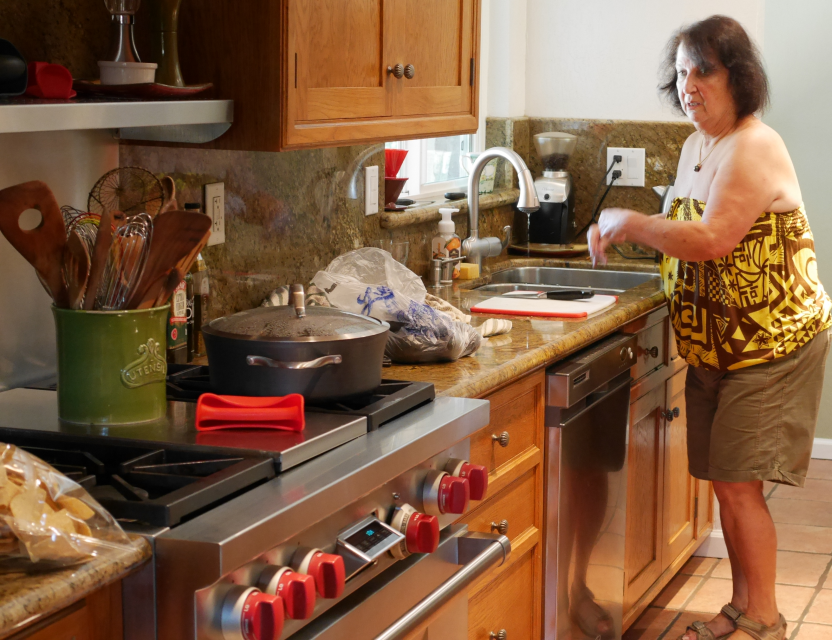 Here she is prepping for the afternoon's feast. She's been cooking for a couple of days already but there's still plenty to do.
The living room coffee table is one of the places where song circles and jams form. This is the first one of the day. Kathy Wingert and Mike Simpson trying out tunes and guitars.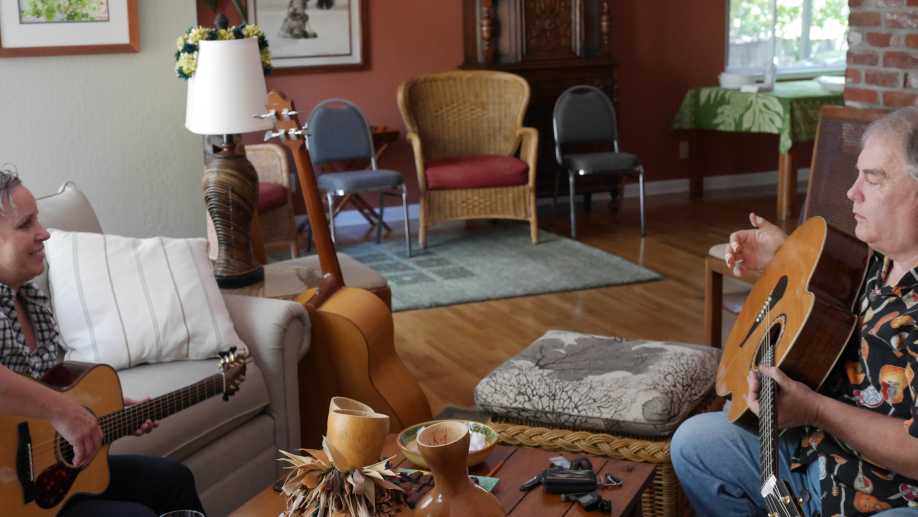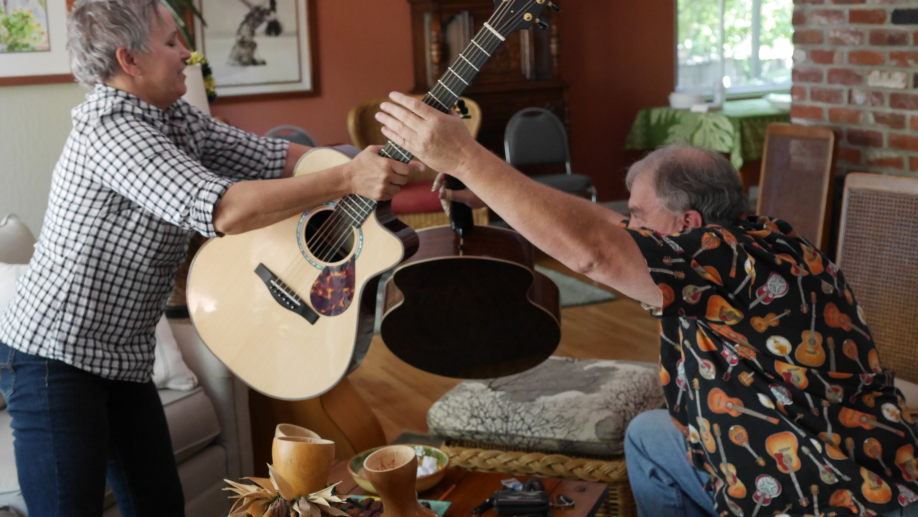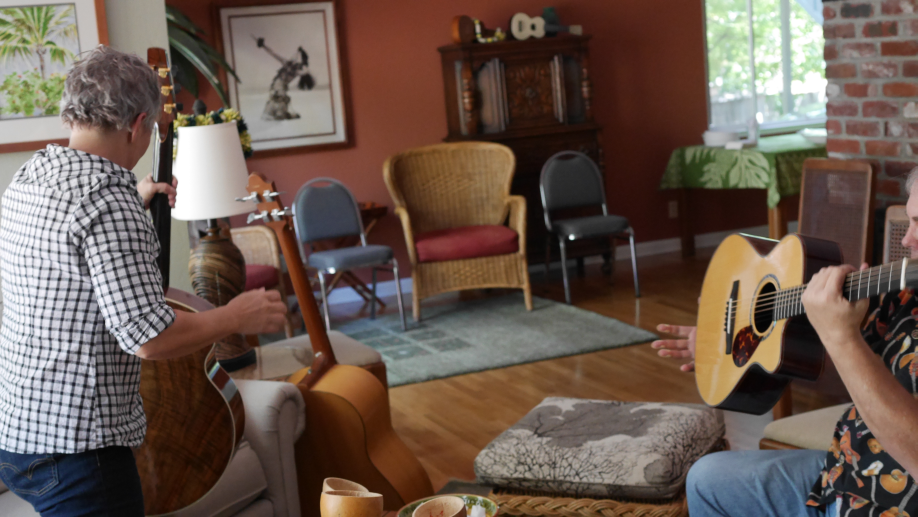 Guitar swapping might be the principal theme of the day, there will certainly be a lot of that going on.
Here are a few shots of the calm before the crowd.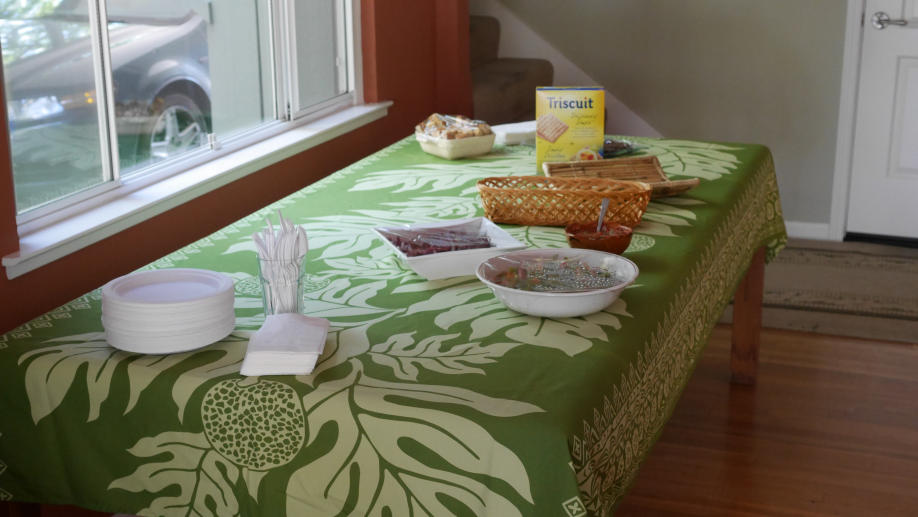 Dining room table, not set yet.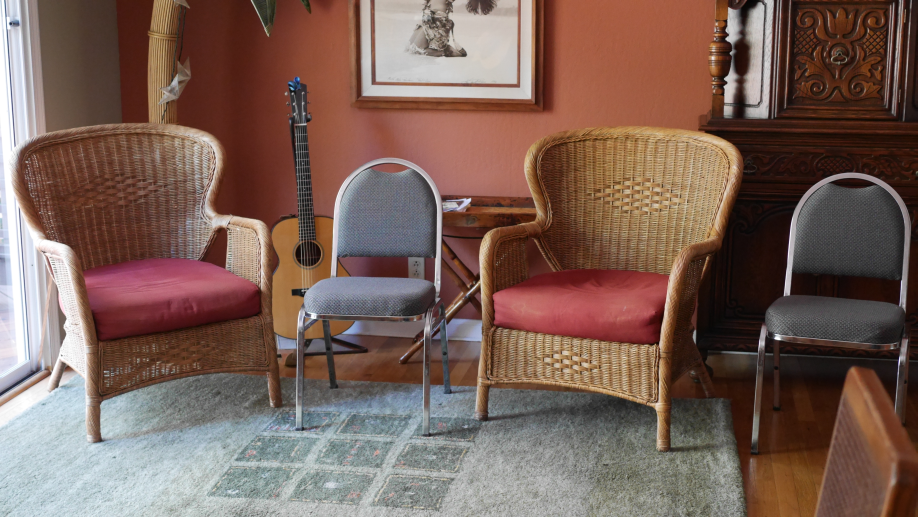 The "coconut tree lamp" nook, waiting for visitors.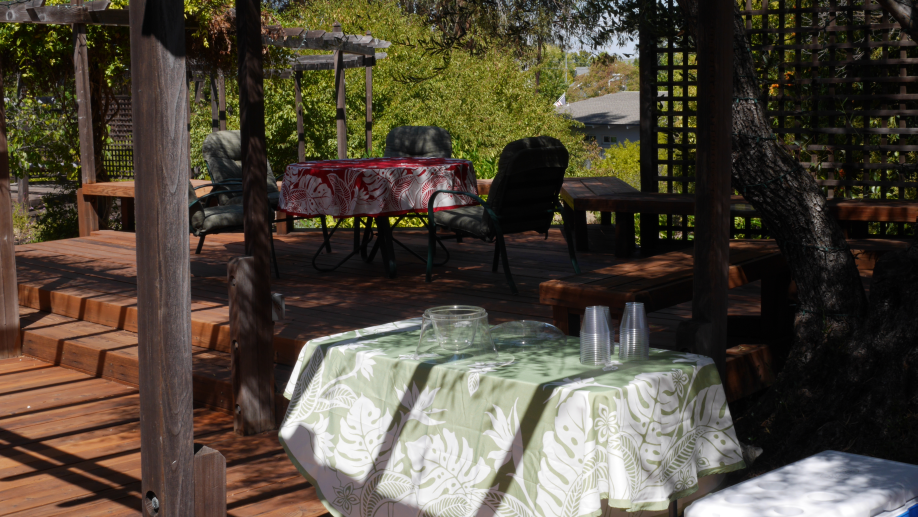 The deck will handle two or three more jam sessions and be the source of beer and soda.
The kitchen is always a favorite place to gather.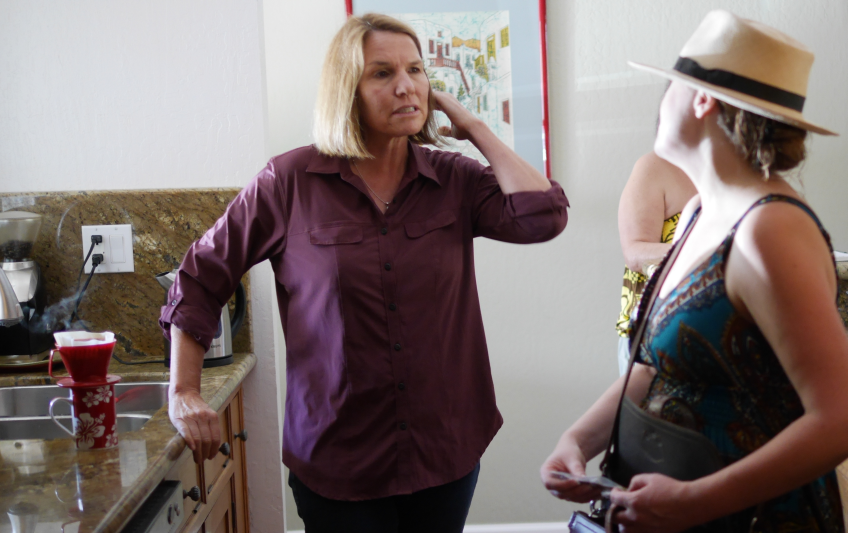 Gretchen and Darie catching up.
Here's the coffee table song circle filling up.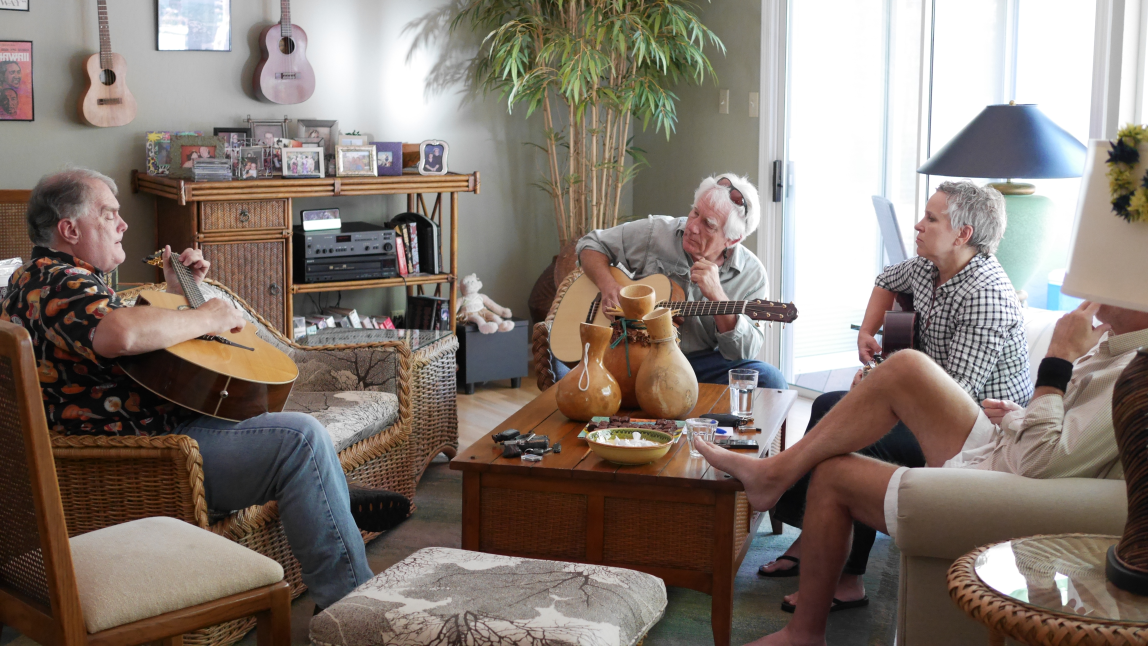 Mike Simpson with his Kaufman/Klein, Bruce Sexauer with one of his own builds, Kathy Wingert probably holding one of her own. I think that's Peter Fraser's legs.
A couple of our favorite pickers arrive.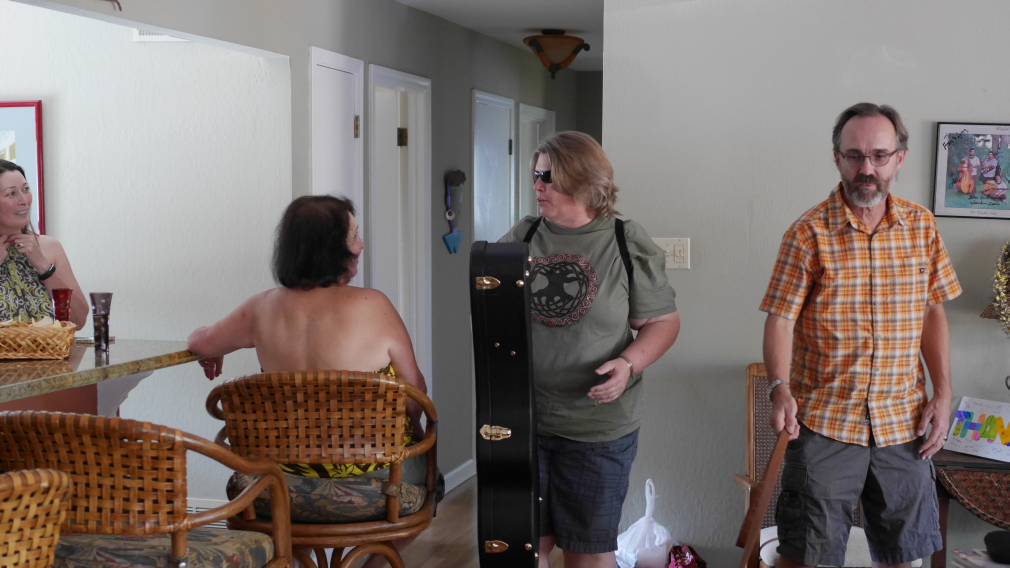 Svea Norton had to make a couple of trips to haul all the instruments she brought. Matt Sarad has Huckleberry (yes, the hound) on a leash. Lynn and her hula and champagne buddy Marie are the welcoming committee.