Guitar Flangdang 2014
September 13
In addition to the Klein, Mike Simpson brought this old beauty.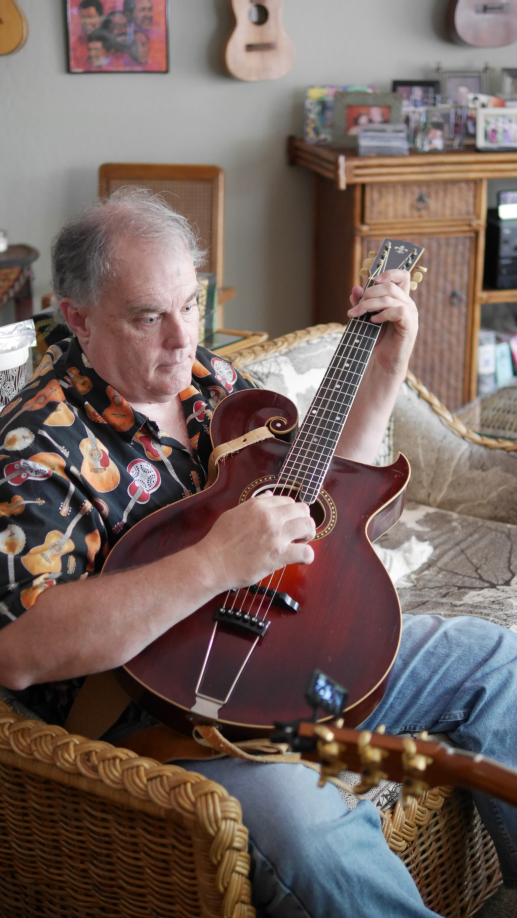 It's a pre-1920 Gibson Style O Artist, with birch back and sides and spruce top.
Bruce and Kohei trading ideas.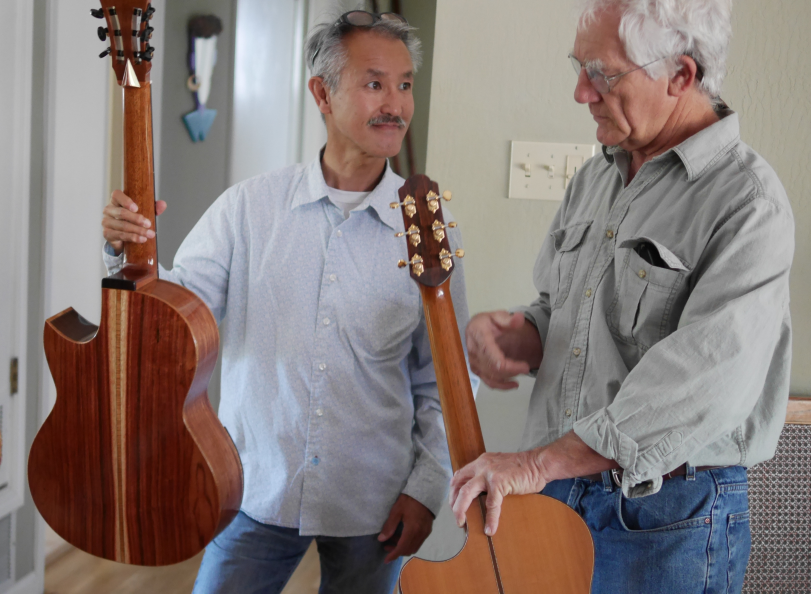 Kohei built this lattice braced nylon strung guitar for his own chord melody jazz style, using Amazon rosewood and and German spruce. Bruce has his FT-000 cutaway of pearwood and German spruce.
These ladies found the nook by the coconut tree lamp. A good spot to keep an eye on the action and stay close to the food table.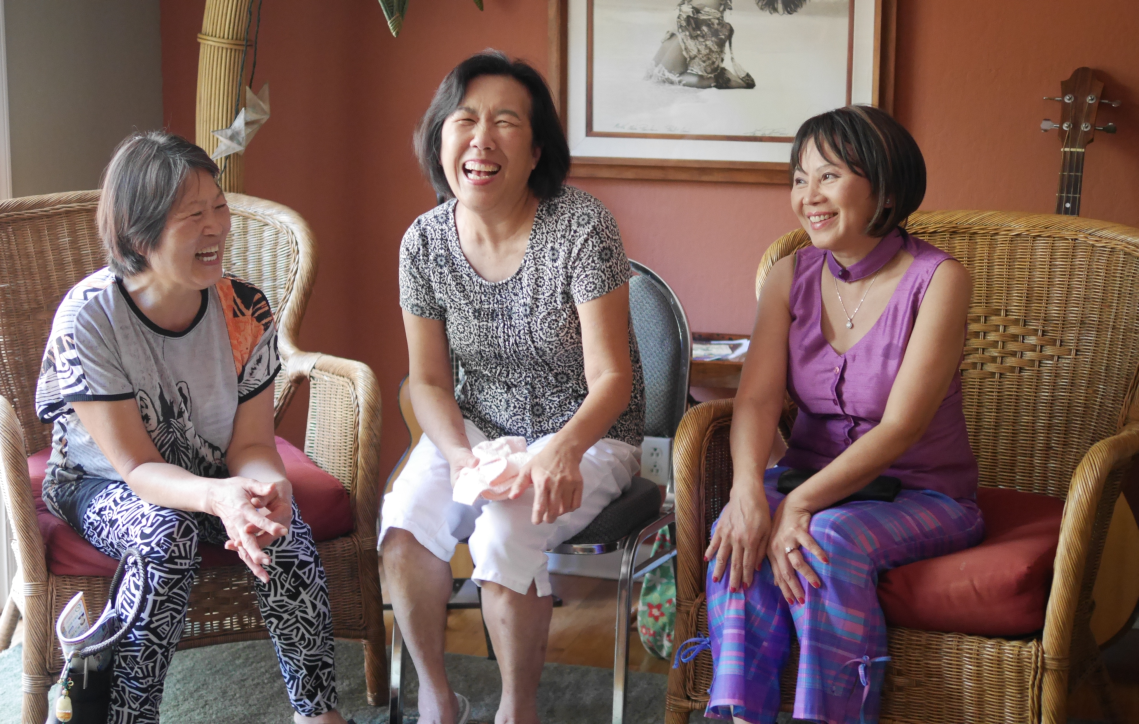 Sunny Lamson, here with Tom. Yoko Yamamoto accompanied Tony. Oanh came with Kohei Fujii.
Next evolution of the song circle around the coffee table!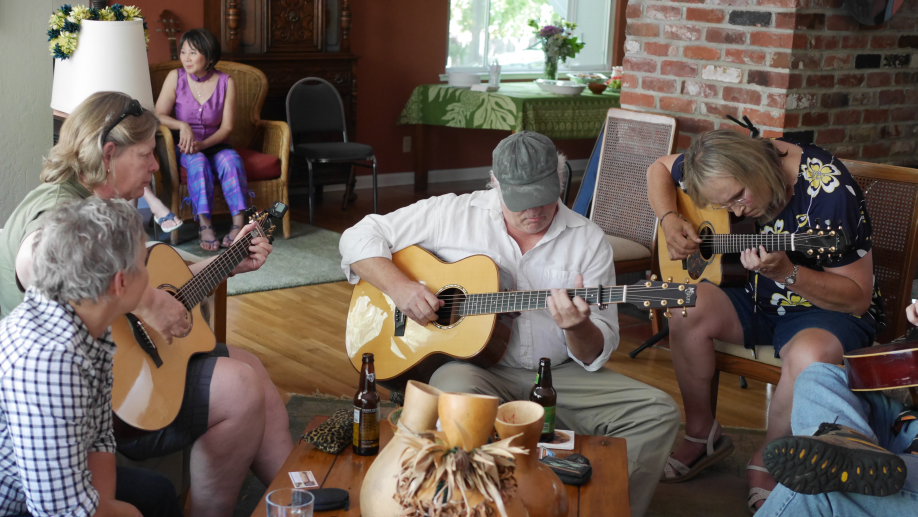 Kathy Wingert, Svea Norton with her Wingert Model F, Oanh in the background. John Youngblood seems to be leading this one, he's still going on my McCollum GA. Jenn Martin is playing someone's Wingert, maybe that's Stripey, a model E that got passed around a lot. I'll bet that's Mike Simpson's foot next.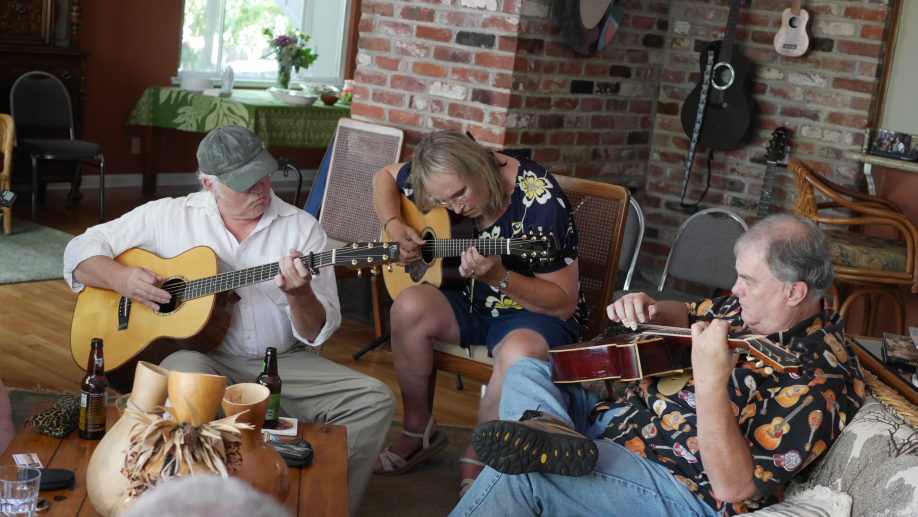 Yep, that's Mike and his old old Gibson all right. Take one, Mike.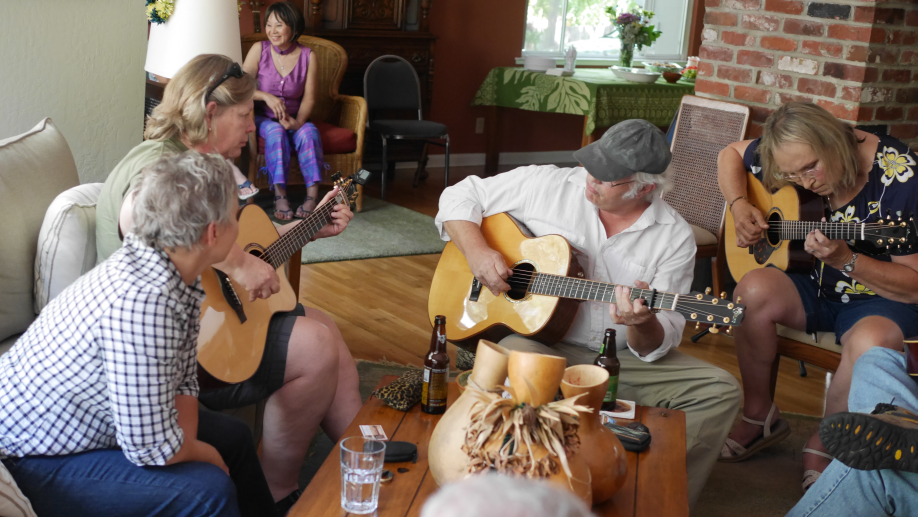 And back to Svea for the next break.
Time to hit the food table. Lynnie really came through with the comestibles.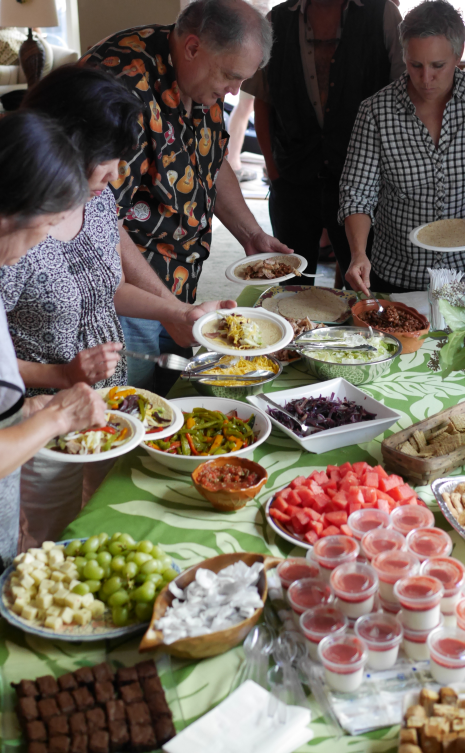 A taco bar with grilled chicken, vegetarian beans, roasted peppes, and plenty of trimmings. Naturally there's fruit and cheese for snacking. Desserts, my specialty, include brownies, housemade caramels, almond and apricot biscotti, and panna cotta with berry sauce topping by Yoko Yamamoto.
Two very versatile musicians share the couch with a Kathy Wingert cutaway.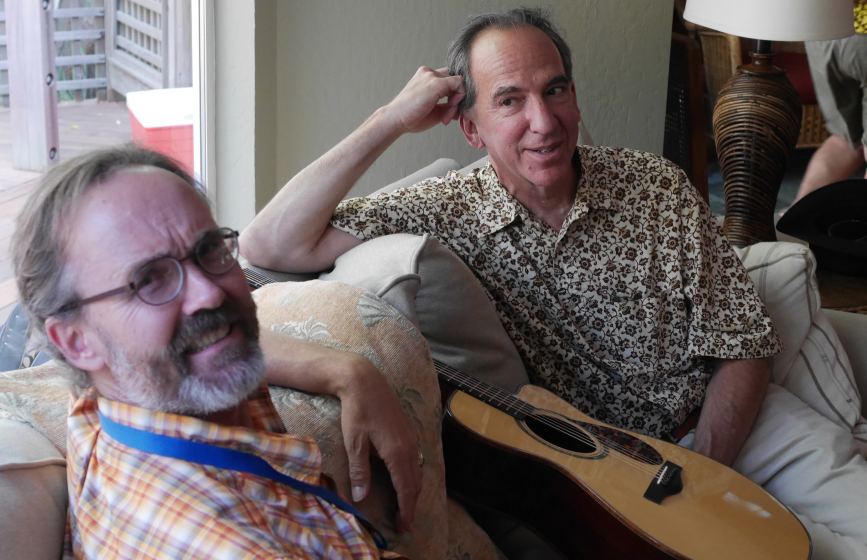 Matt Sarad goes acoustic or electric, country or blues or Celtic, modern fingerstyle or bluegrass. Alan Perlman is one of the masterful luthiers at the gathering, and he's a remarkably versatile musician as well, playing classical and steel string guitar as well as the West African kora.
This might be a discussion that is not about guitars.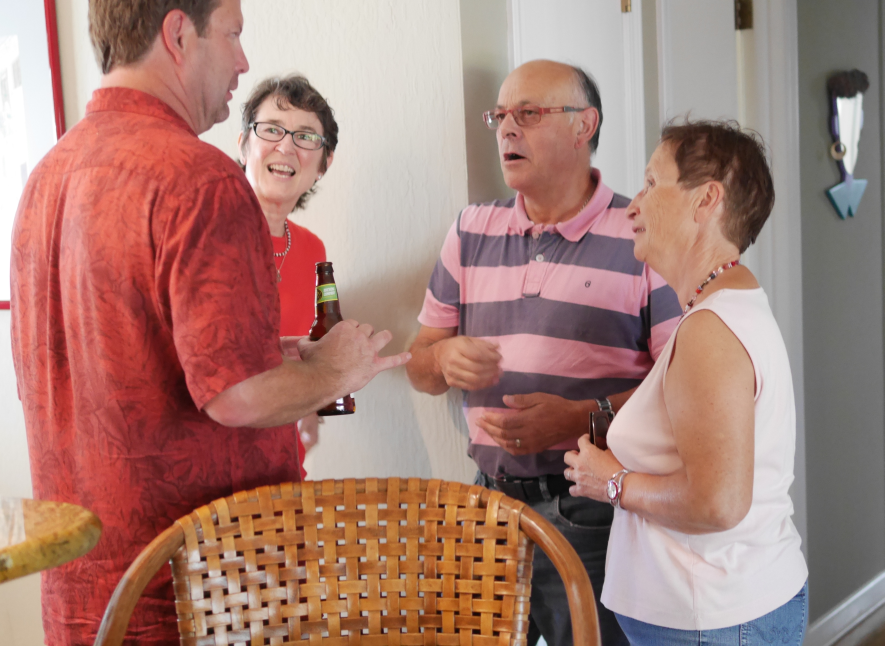 Mark Kostrzewa greets Coleen and her friends. Yvon and Marie Paule Mousseau just arrived from France and came straight to the party, setting a new record for long distance guests at the Flangdang.