Guitar Flangdang 2014
September 13
The zen of mahogany tops.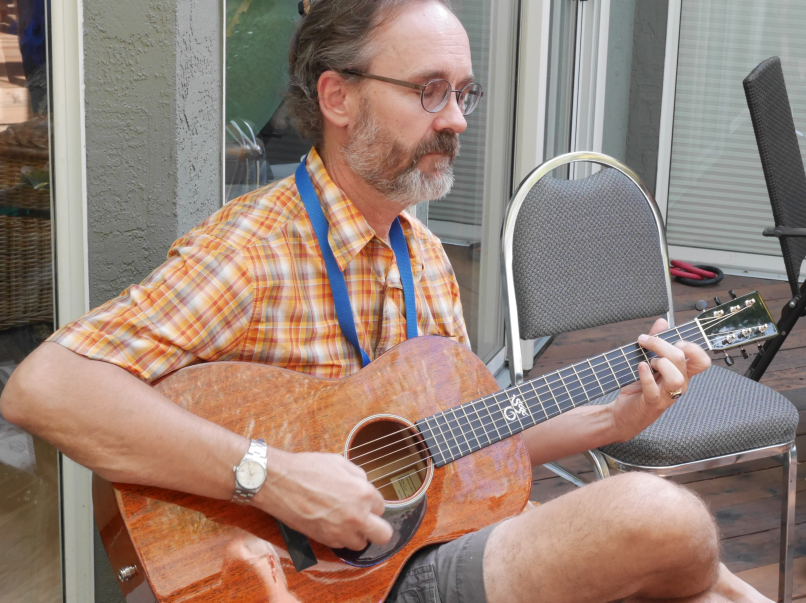 Matt Sarad is transported by Matt Hayden's custom Santa Cruz 000.
A gathering under the potato vine, listening to Tom Lamson and his Yamamoto.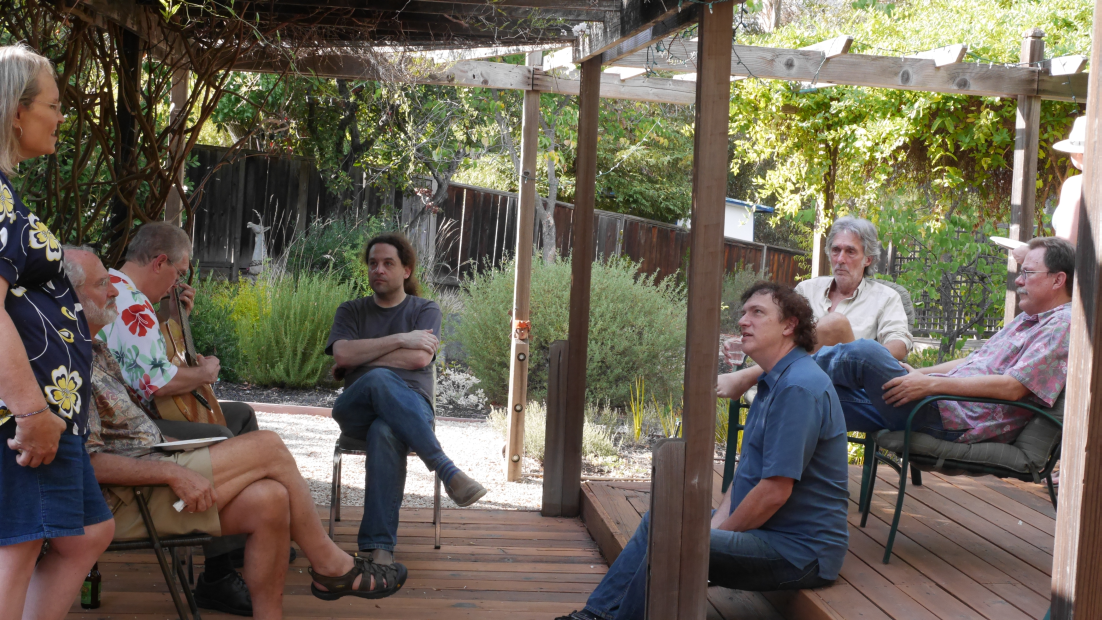 Jenn Martin, Mike McGrath, Tom Lamson, Roger Billerey, Doug Young, Peter Fraser, and Jim Banghart.
The champagne queens decorated the event in fine fashion.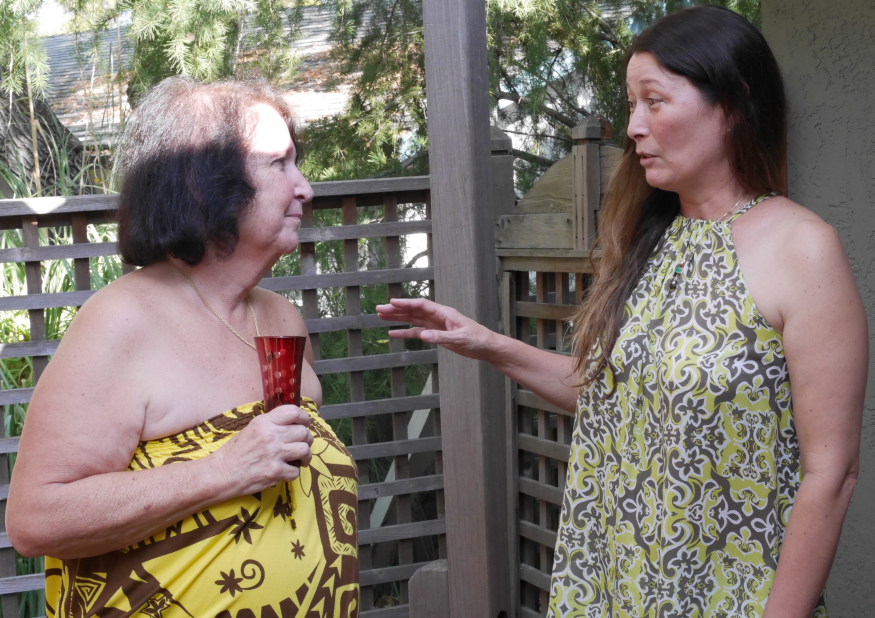 Lynn and Marie are undoubtedly plotting something to do with fine wines and exquisite cheeses. They are queens, after all.
Things have cooled down a bit weatherwise, so the jam has come out of the shade.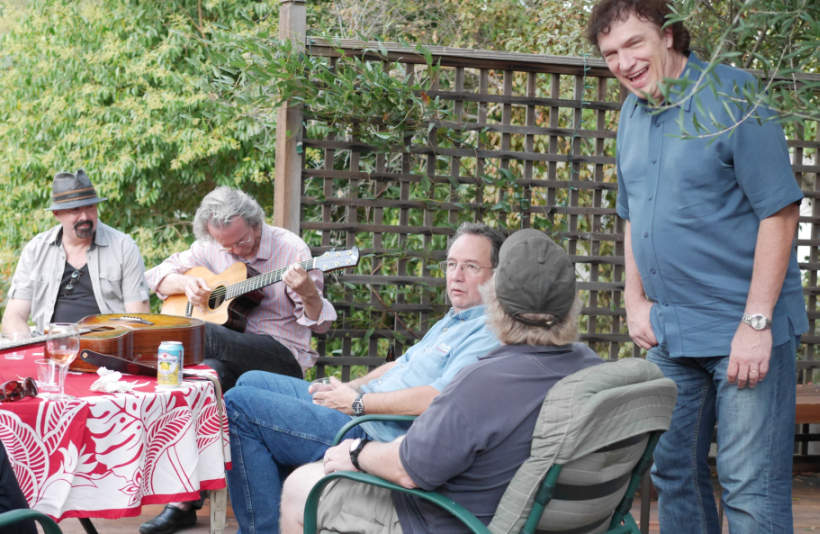 Alan Porton, Stevie Coyle, Charles Hunt, Matt Hayden's back, and Doug Young.
A laid back crew with not a guitar in sight.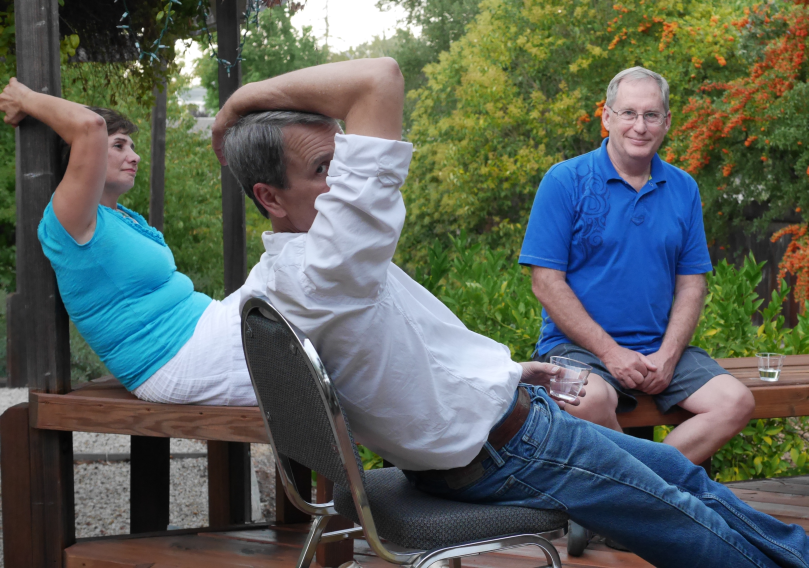 Simi Ghiasvand accompanied Bob Alman. Brian Kolner is hiding from the camera, Bob Alman takes it all in.
Darie brought Matt Sarad and Huckleberry along for the gathering, making the long trek from Bakersfield.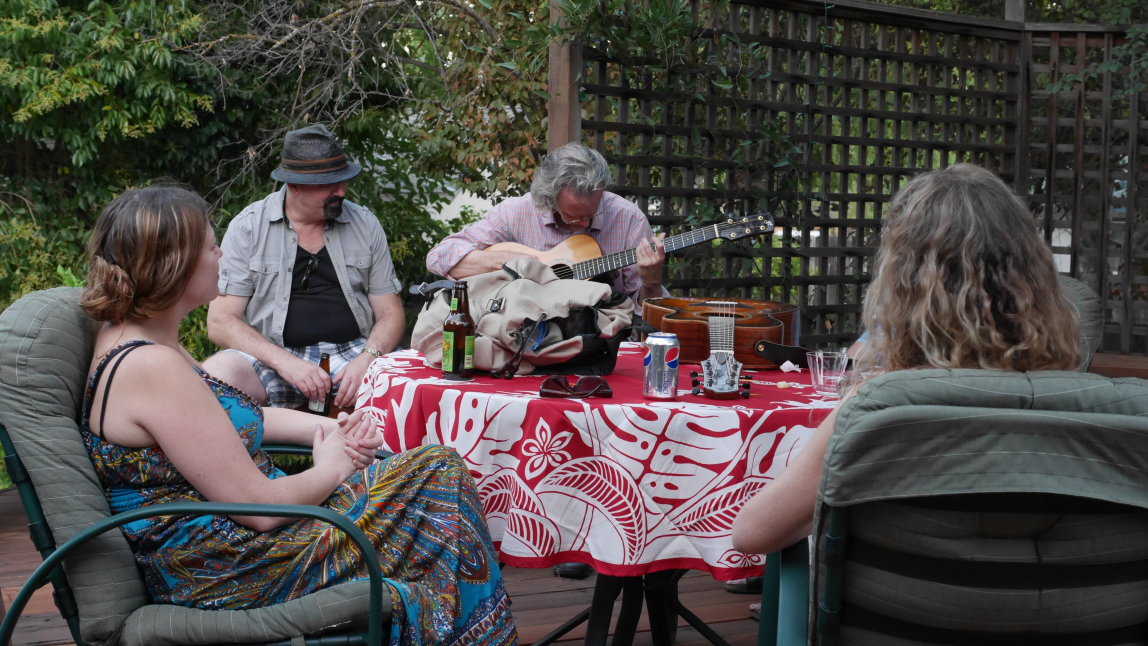 Alan Porton watches Stevie do his magic, I think the guitar is one of Alan's. Valerie accompanied Stevie.
One last dramatic portrait of guitar and player.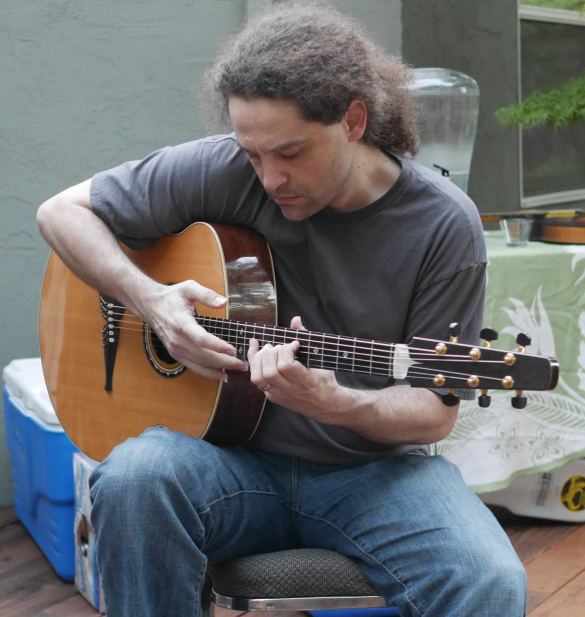 Roger Billery is an unconventional guitarist, using both hands all over the instrument to draw out his compositions, the decidedly unconventional Klein seems like a perfect complement to his style.
As always at these parties I missed a lot that I'd like to share with you. Should have gotten some pics of the Flangdang video booth but you can see the results on YouTube. There was usually a jam going on in the cookbook room, but I missed all of that and the folks who hung out there. There were at least a dozen guitars present that you didn't get to see in my pictures. But hopefully you got a bit of the flavor of Guitar Flangdang 2014, and I hope you're inspired to host a guitar gathering of your own.