Guitar Flangdang 2014
September 13
John Youngblood joins the coffee table song circle.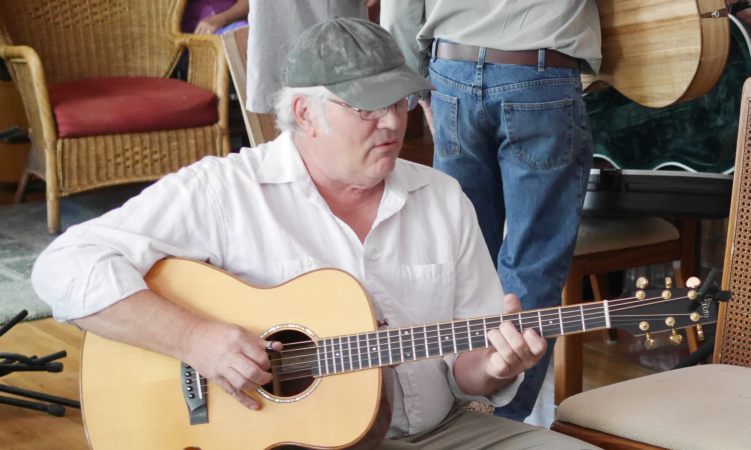 Looks like he's plucking on my McCollum GA.
Our gatherings bring lots of luthiers together and they seem to thrive on sharing.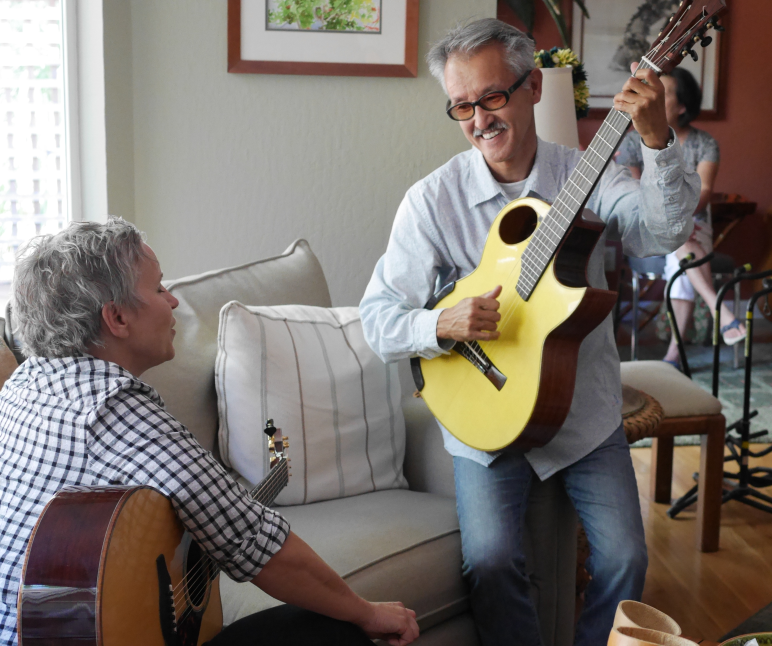 Here's Kathy Wingert with Kohei Fujii digging into the details. Kohei brought his latest build, a nylon strung jazz guitar that he built for himself.
More luthier sharing, Bruce Sexauer and Tsuneyuki "Tony" Yamamoto.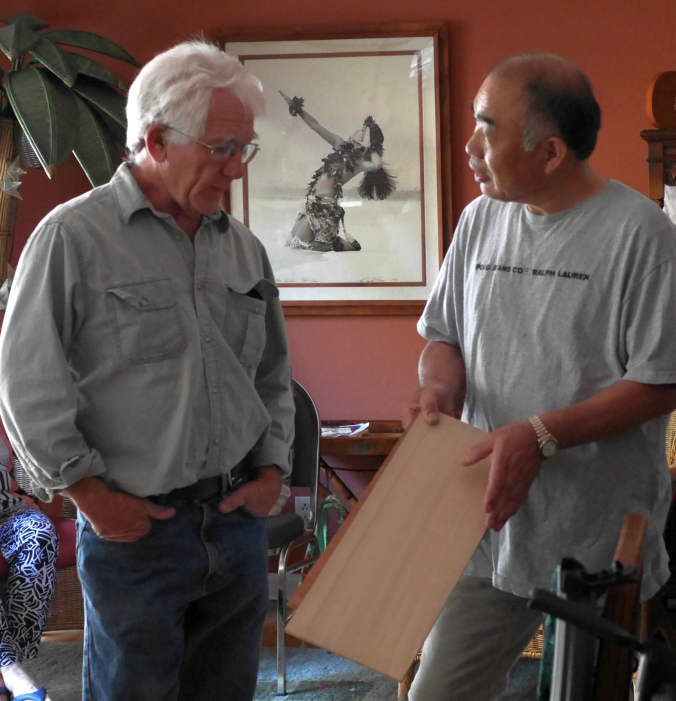 Tony is always experimenting with his builds, one of his recent directions is the use of paulownia for guitars. This is a wood traditionally used in Japan for instrument building, and Tony has built guitars using paulownia for back, sides, and top.
Talking about guitars is thirsty work, especially when the weather is in the 90s.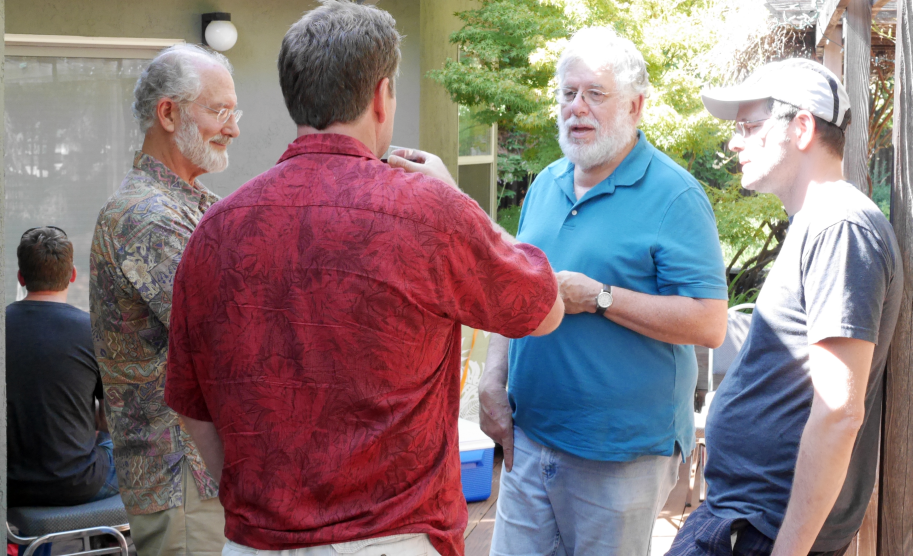 Dan Gabel's back, Michael McGrath, Mark Kostrzewa's back, John Mello, Teja Gerken.
These guys found a shady corner.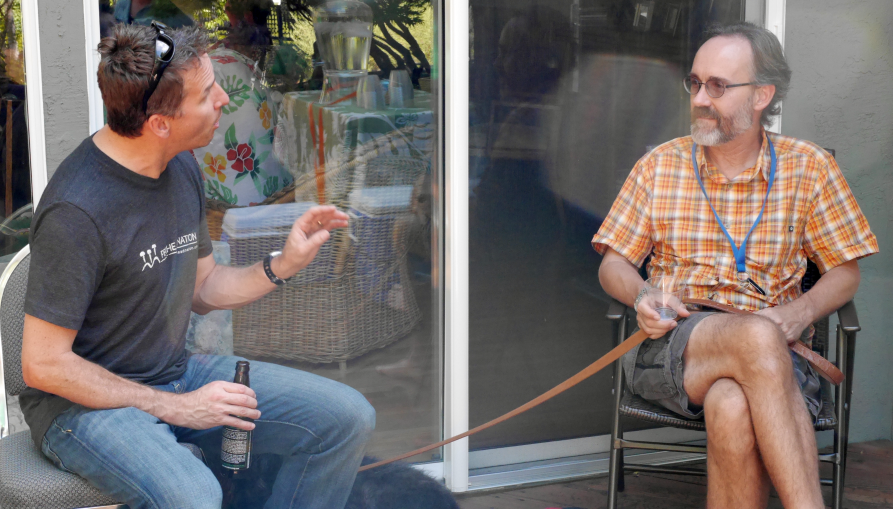 Dan Gabel with Matt Sarad who's holding Huckleberry's leash.
Another choice spot on the deck, under the shade of the potato vine.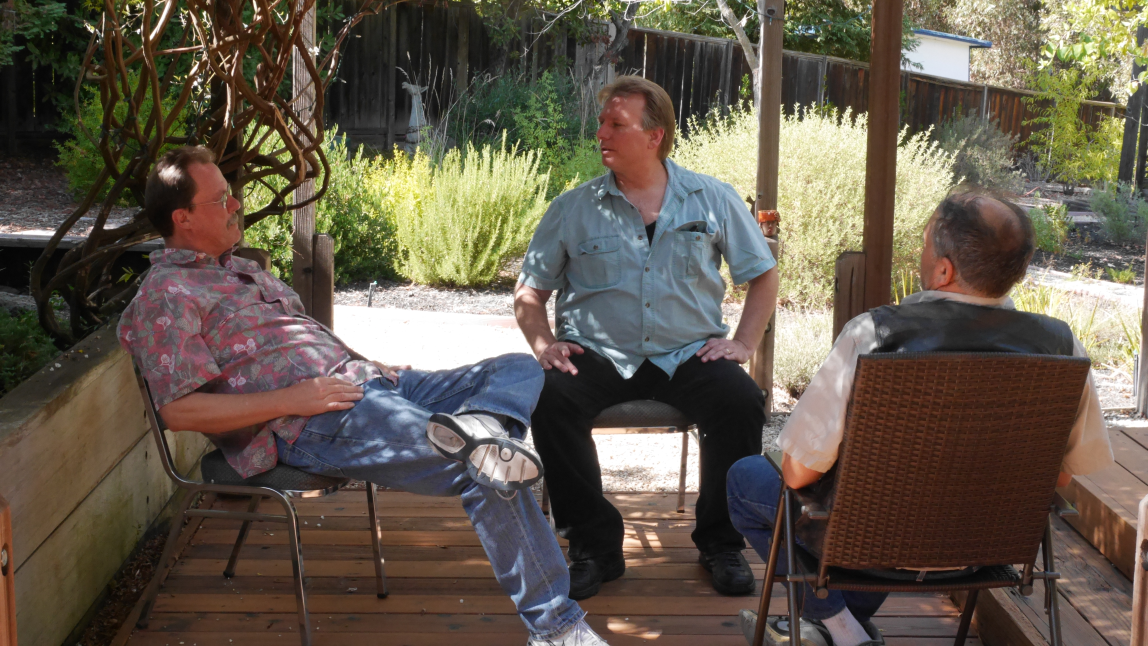 Jim Banghart and his buddy Ted Trammel, along with Francisco Martinez who builds cigar box instruments as MTZ Guitars.
Sorry, we're a little short on guitar pics this year, but these two beauties called out to me as I walked by.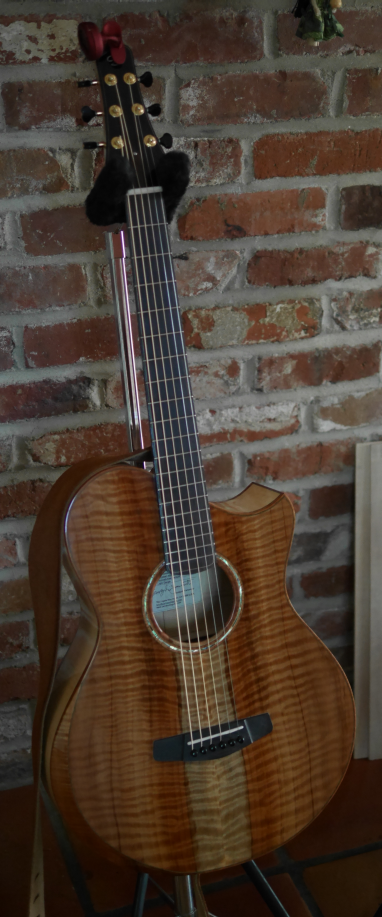 This one is Tom Lamson's Yamamoto Talus in Millennium redwood over figured maple. This guitar really grabs the eye and the ear.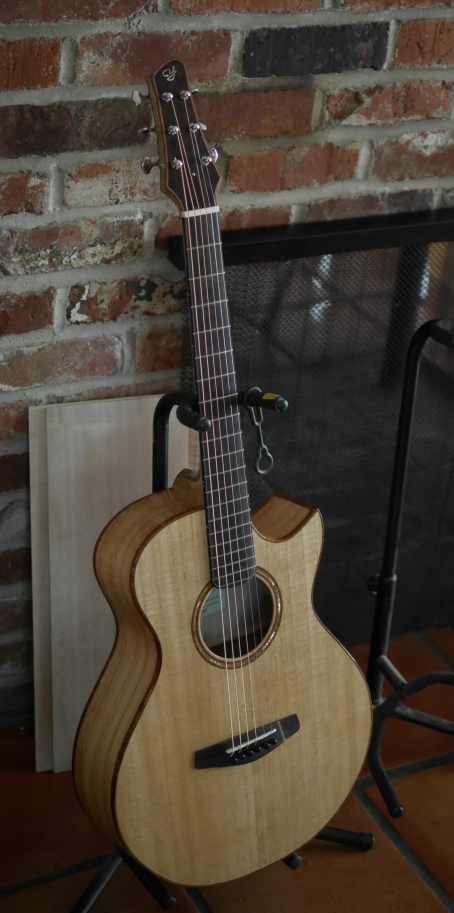 Here's another Yamamoto, an OMY model constructed of paulownia throughout. Tony's experiments with paulownia result in a featherweight instrument with a big full voice.