2008 Guitar Get Together
June 7, 2008
The lady on the left is Marie Aquino, and she is one remarkable person. She's a tough `ukulele player, a fine singer in Hawaiian, Tahitian, and English, and one delightful hula dancer. She's one of the teachers at Na Mamo No`eau. Her eldest son is a professional hula dancer for one of the top Hawaiian halau. Her next son is a talented falsetto singer and slack key guitarist. And her two daughters are very talented dancers as well.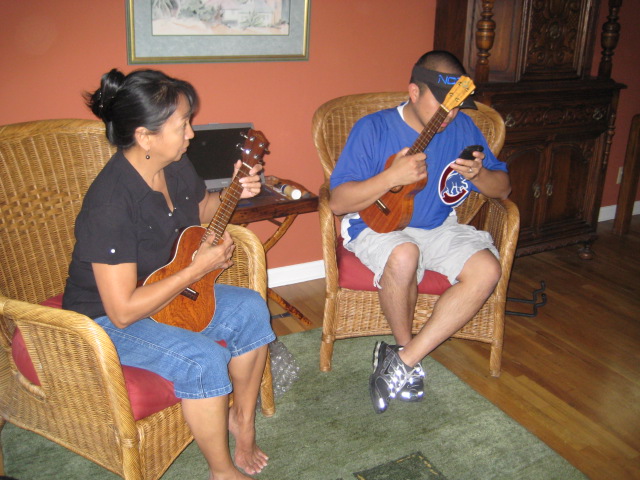 Stephan on the right is one of the hard working musicians who provide music for Na Mamo No`Eau where Marie and Lynn dance. Both of them kept up a Hawaiian jam session nearly all afternoon.
Now what could this audience be gathered to see??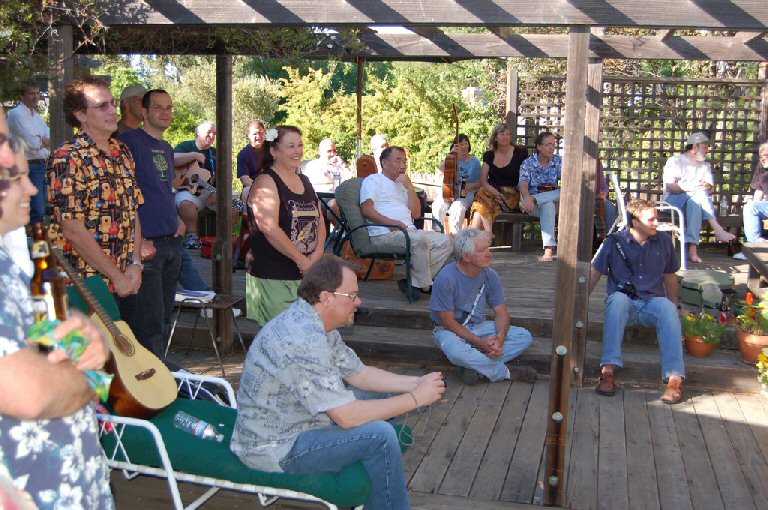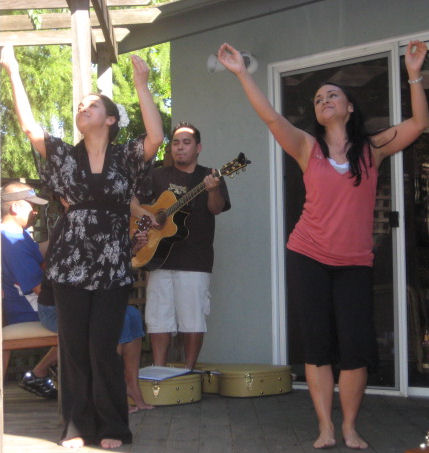 Ahhhh, Tahitian dancing. Kristen and Amanda Lucas are star dancers and the youngest Alaka`i (leaders) of Na Mamo No`eau. Here they're performing an aparima, a slow romantic dance accompanied by Stephan, Phil, and Marie.
Teja, Rob, and I are really enjoying this show.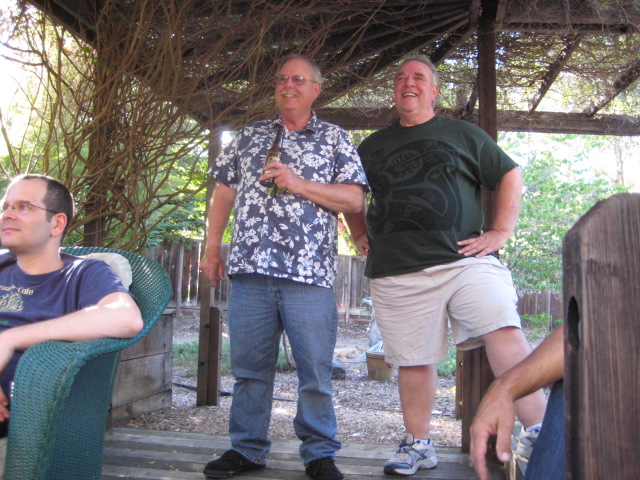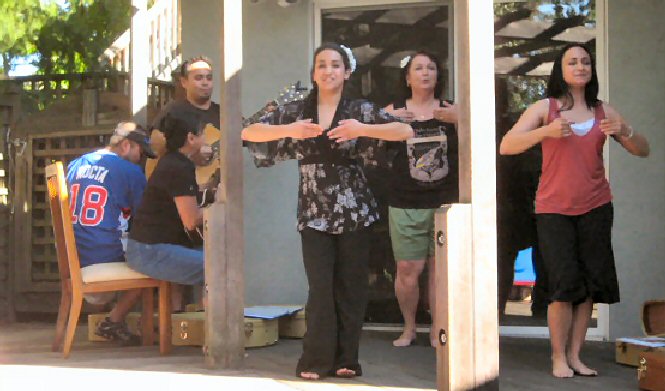 Another aparima, this time with Lynnie included. It's rare for her to get to dance with her Alaka`i, so she really treasures these casual opportunities.
Na Mamo just staged a wonderful show, Huaka`i or "Journey" framed in the great Polynesian sailing exploits that populated the islands of the Pacific.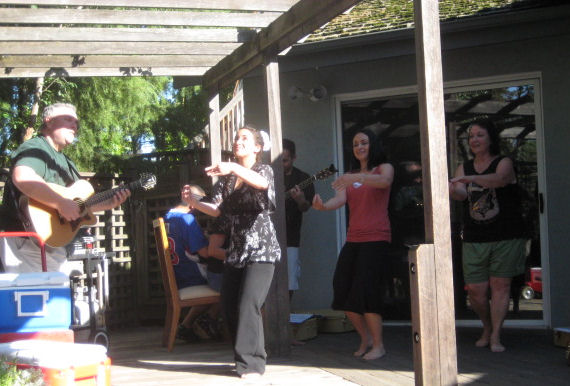 For the first time, I was asked to provide the music for a number. I'm doing that tune, Papalina Lahilahi, for the ladies here. This halau has swept into our lives, introduced us to dozens of wonderful new friends, and given us very satisfying and rewarding artistic interests.
Back inside after the dancing, and the living room song circle is going strong. Svea and Daniel digging in, Lynnie and Kathy talking story.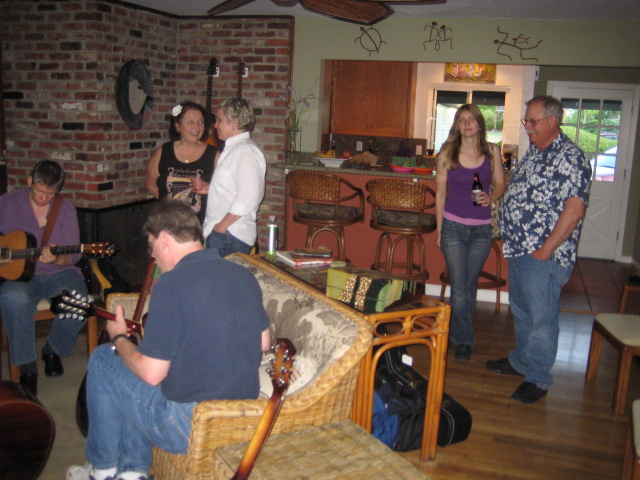 Natalie and Rob on the right are local friends of several years. Natalie is an up and coming blues and rock player in our neck of the woods, and dad Rob is her proud roadie and sponsor.
Here's about the best shot I found that gives a feel for this year's get together. As you look around you see folks singing, playing, smiling, talking.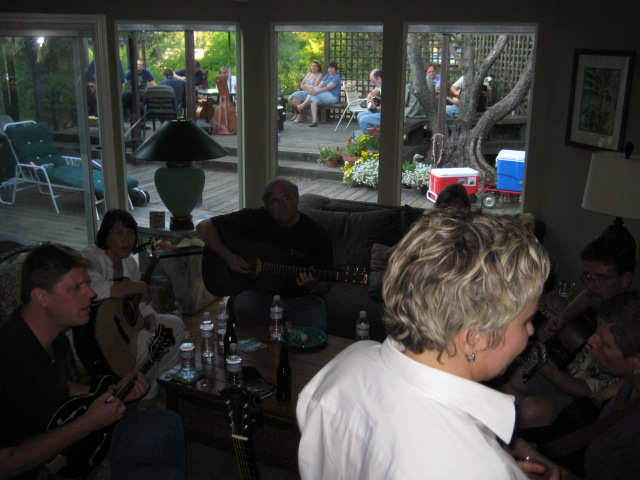 I like to end these little write ups by encouraging you to try holding a guitar fondling extravaganza of your own. Heck, it's not really about the guitars at all, it's about all the music and fun and new friends you'll experience. There seems to be something about gathering over acoustic guitars that just brings out the best in people, you really should give it a try.