2010 Guitar Get Together
May 8, 2010
The weather was so gorgeous outside that the living room song circle area was often nearly empty. Here's Ken Donnell catching one of those moments.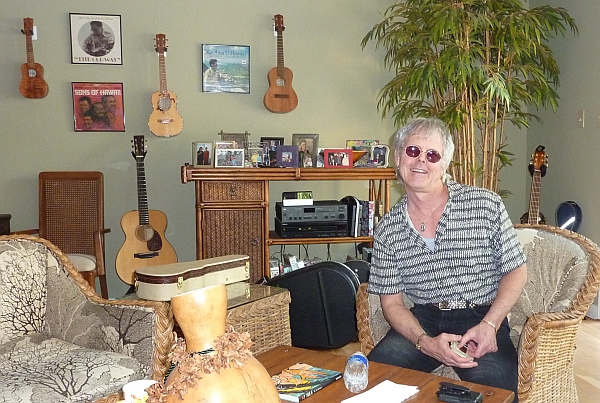 Are those ukes multiplying when we look away? Are they getting closer??
Meanwhile, right outside, every one ignores the `ukulele danger, plucking away on their guitars as if nothing is happening.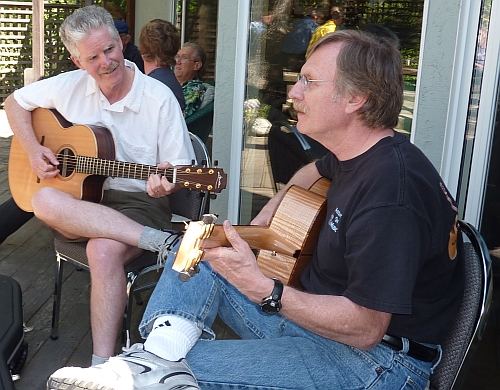 John Begley Lowdenizes on the left, while Stu Frazier responds with some curly maple of his own.
Dave Ogden brought a number of luscioius guitars with him. Matt Sarad and David Hilyard are enjoying them in the shade of the olive tree.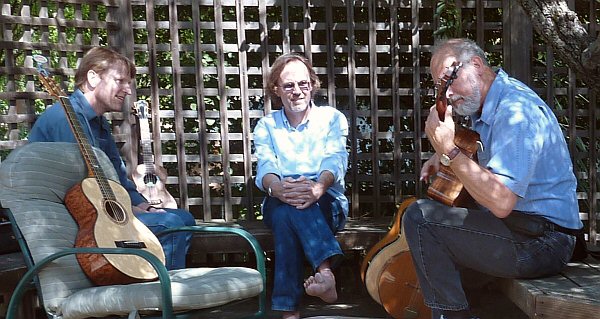 Maddog's little Firefly got a seat of honor. With the line of guitars showing behind David H. this could take a while.
Brenda Lippincott is doing some duet gigs with Ace Batacan these days. I hear she's even singing. Can't wait for their next show.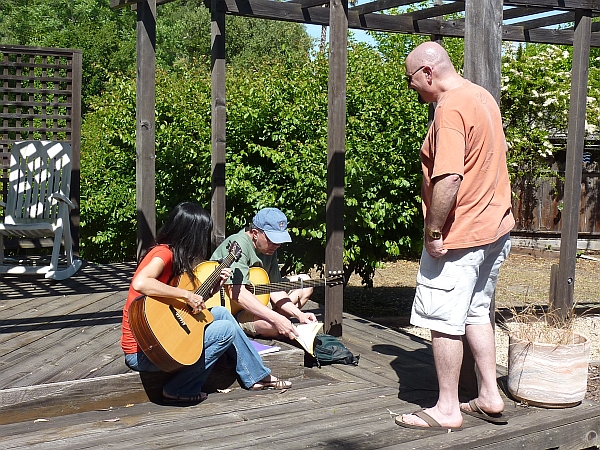 Alan Porton, known worldwide as Surreal McCoy, joins them on the gazebo.
Tom Walzem is showing off Brandt's other vintage National, this one a 1937 Style O 14 fretter.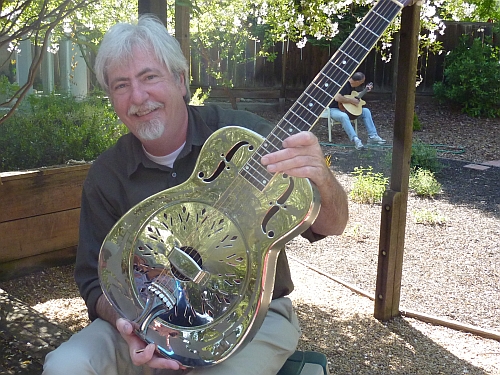 That's Chris Cordera way back there sampling a Yamamoto. These Nationals are so loud you have to get that far away to be able to hear yourself.
Daniel and Brandt Williams soaking up the sunshine.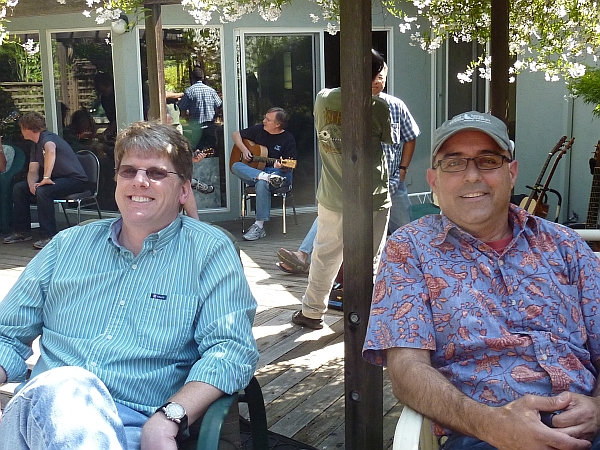 Plenty of picking, grinning, talking, listening going on in the background.
Jim Banghart, Jayne Schabel, Alan Perlman, and Jenn Martin.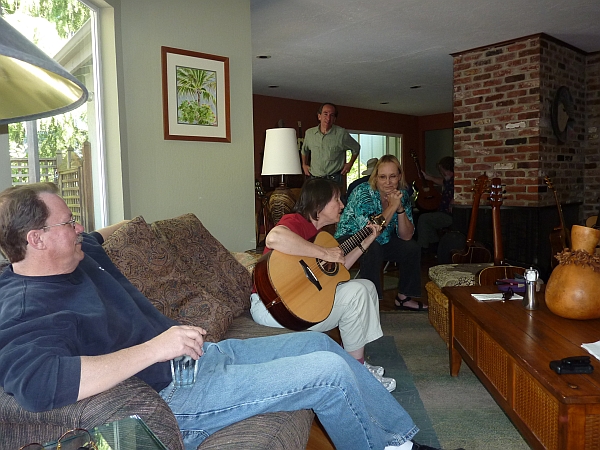 This is how it begins, one guitar and voice, a few people listening, and then ...
a few more stop in to listen, then someone grabs another guitar and picks along ...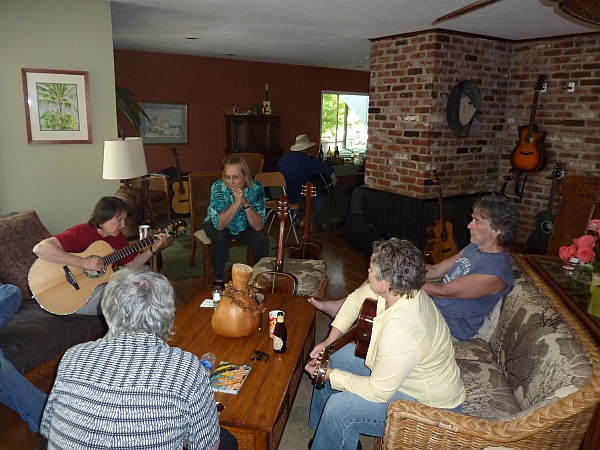 and Song Circle!! Just the best way to spend an afternoon. Jayne, Ken Donnell's back, Jenn, Marshall over at the food table, Kathy Wingert, and Peter Fraser.