2010 Guitar Get Together
May 8, 2010
Stevie Coyle, under the palm tree light. You finally get to see the glory of the tree. Don't'cha wish you had one??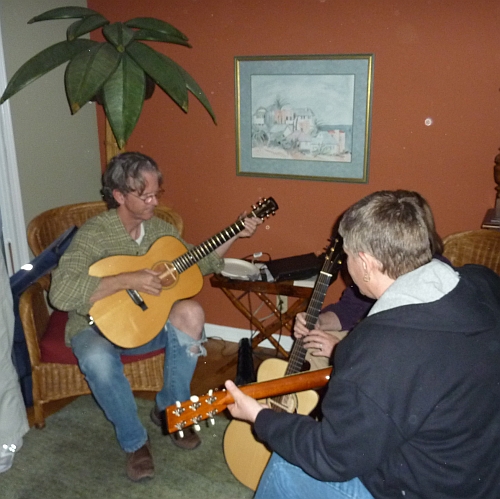 Svea is jamming along, with Gretchen in between.
One of the high points for me was a brief visit by Papa Shaun Gavagan and his daughters (and their friend).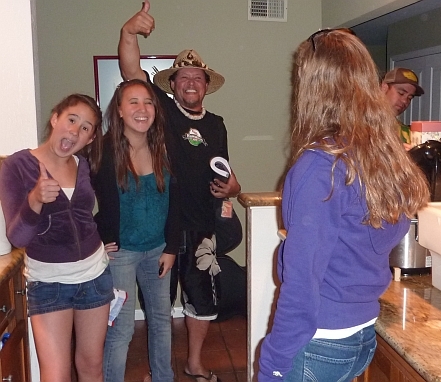 Shaun is the lead singer in Kawili, Ikaika and I joined up to do a few of our numbers with him.
Debbie Cox has been coming to these parties for a while. She plays and sings better every time we see her.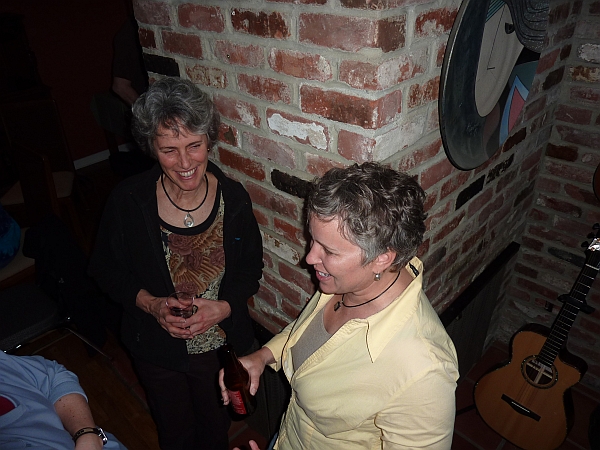 I wonder who that is she and Kathy Wingert are talking to?
Here it goes again, after a little green bell pepper and chili stew it's time to circle up in the living room again. Daniel first, with Jeff swinging on.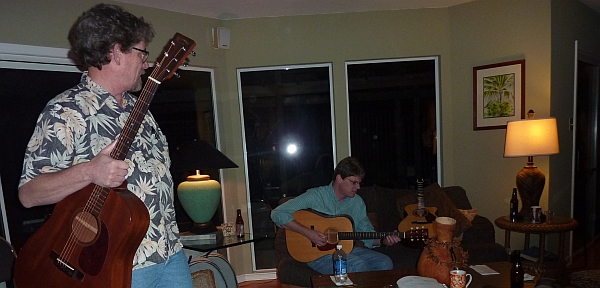 Now Peter and Svea, Kathy and Deb are in.



Sheri, Peter, Kathy, Deb's back, Jeff, Svea, Daniel, Ed McCormick. Lynnie's garden supplied the roses. This is the reason there are guitars, folks.
We're coming down to the end now. This is the laundry room/cookbook room, and the last refuge of scoundrels apparently.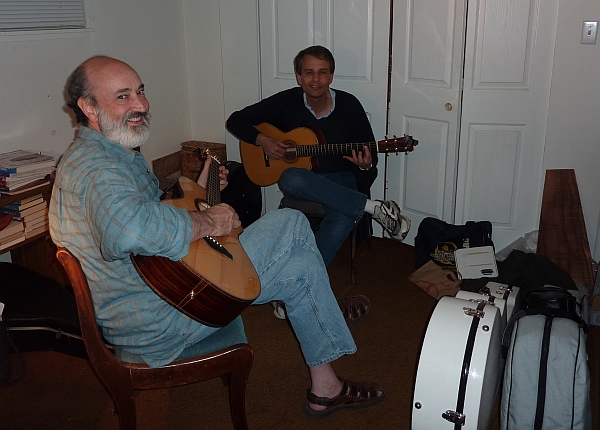 David Siegler, and is that his new super gorgeous Wingert in his lap? Brian Kolner seems to be enjoying the Schoenberg 00.
Ahhh, yes, this is just a tiny sample of the Jimmi Wingert inlay that decorates Mr. Siegler's new beauty.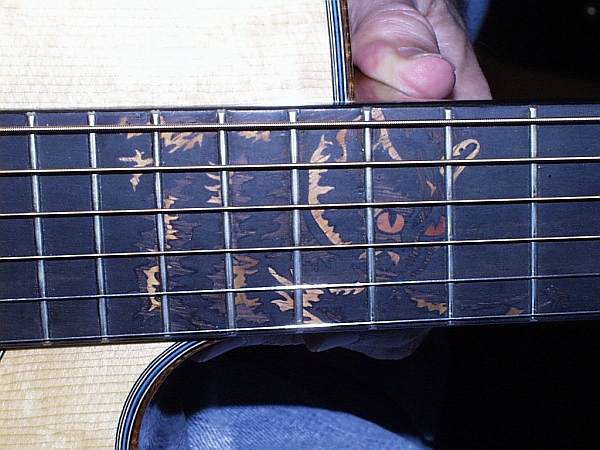 The kitty you see here is stalking a bird which is visiting a flower on the peghead.
A little later in the scoundrel room, Skip Johnson is still on his quest in the background.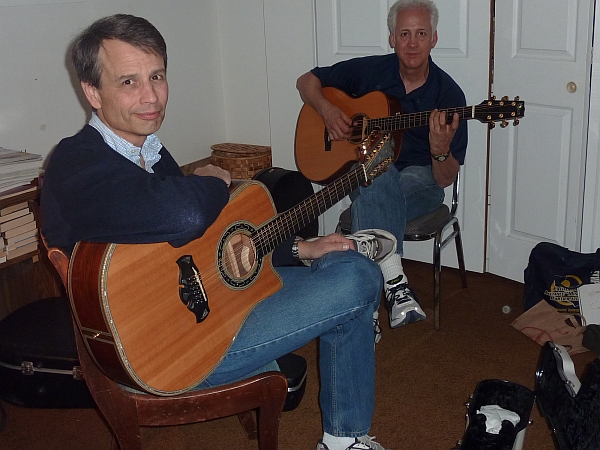 Brian has been bringing his magnificent Bozo 12 to the parties for years and somehow we never seem to catch a shot of them together.This time we're gonna fix that.
Portrait of a happy man and his guitar: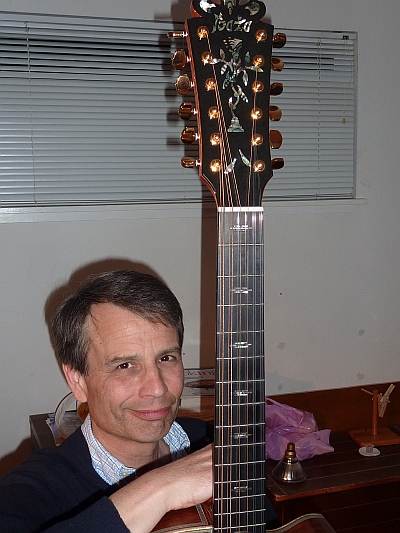 The tonal quality and sheer volume this instrument produces are quite beyond my powers to describe, but consider this - the appearance is not overstated compared to the sound. Brian kindly closed the door to this distant room before unleashing the mighty 12, otherwise all the other guitars in the house would have been drowned by the flood of sound.
Nothing much to say, but suitable punctuation to our story.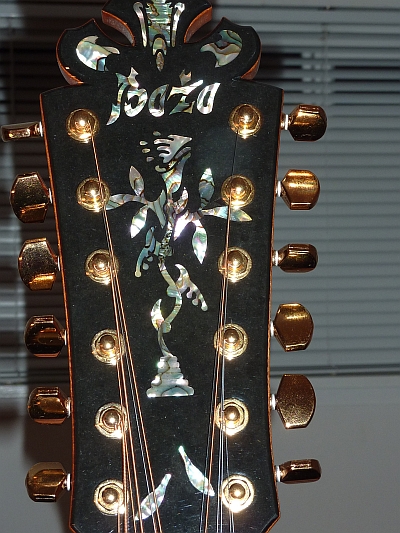 The 2010 Guitar Get Together party was just about as over-the-top as this wonderful piece of luthery.