2010 Guitar Get Together
May 8, 2010
Chris Cordera sampling a Mello guitar. I can just imagine how much fun he's having.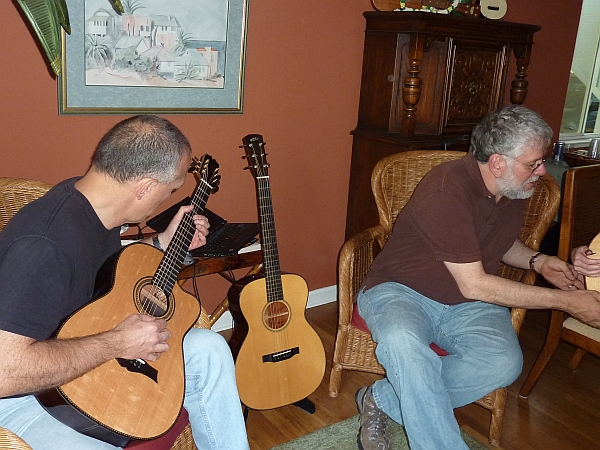 John always brings along some compelling examples of the luthier's art.
Back up in the studio, Alan is meeting the very special arched back Bozo owned by Brian Kolner.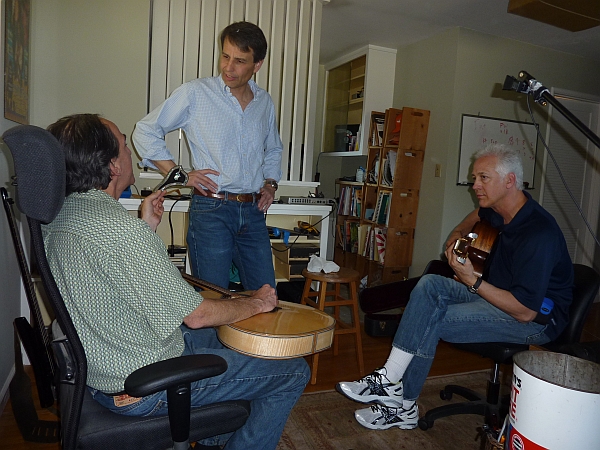 Skip Johnson is on a quest, so he keeps a guitar going even when he's listening in.
Back on the deck and a new song circle has formed.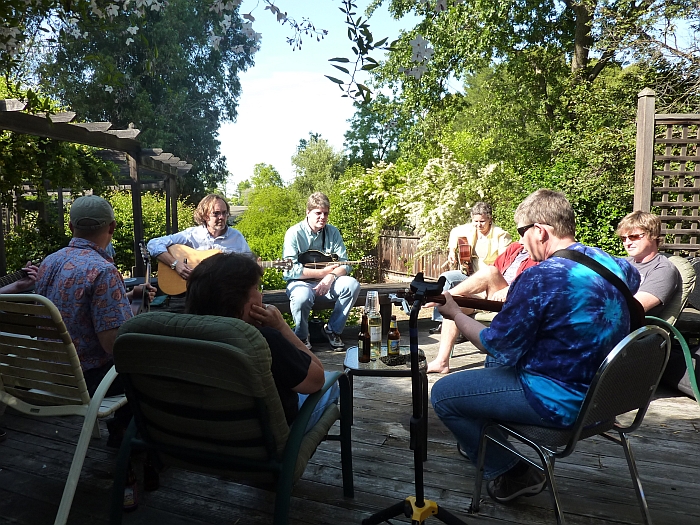 Tom Walzem's fingers, Brandt Williams, Matt Sarad, Sheri's back, Daniel Nestlerode, Kathy Wingert, Peter's legs, Svea Norton, Brian Sears, spinning out the fiddle tunes and bluegrass chestnuts.
Awright, time for some Hawaiian music ...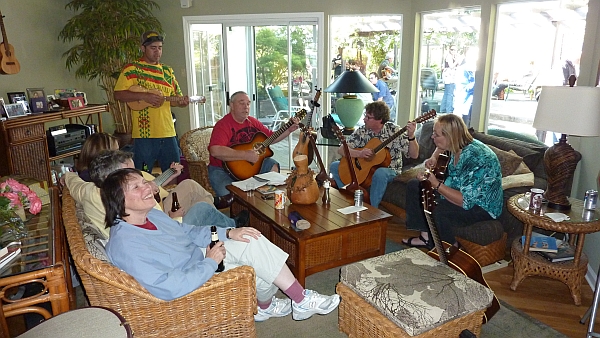 Gretchen's head, Wingert's head, Jayne, Ikaika, my own self, Jeff Holston, Jenn Martin. We're playing "Ka Uluwehi O Ke Kai" and that means ...
HULA!!!!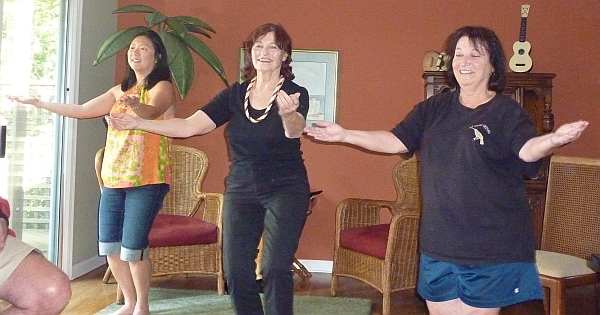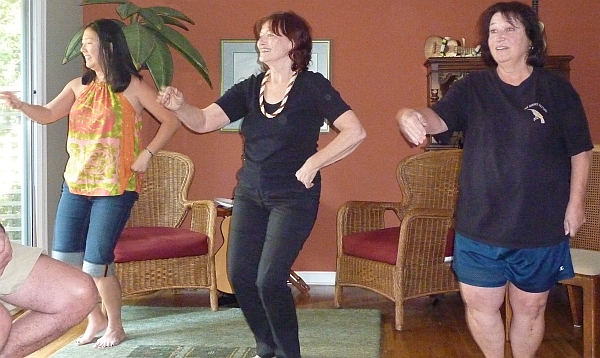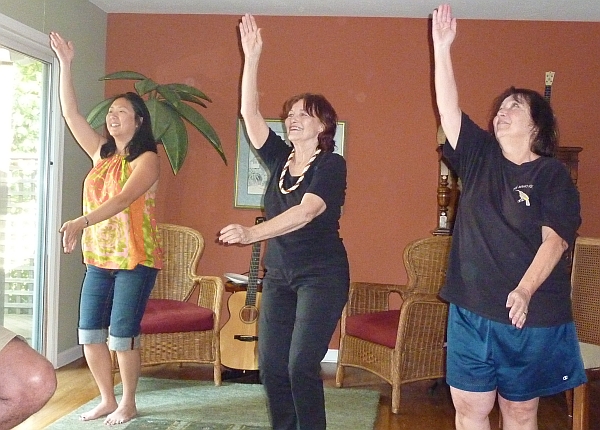 Lynnie dances with Halau Na Mamo No`eau, her hula sisters are Linda and Susan. They told us the story of the different delicious seaweeds and how they are gathered.
And after hula it's time for a uke lesson!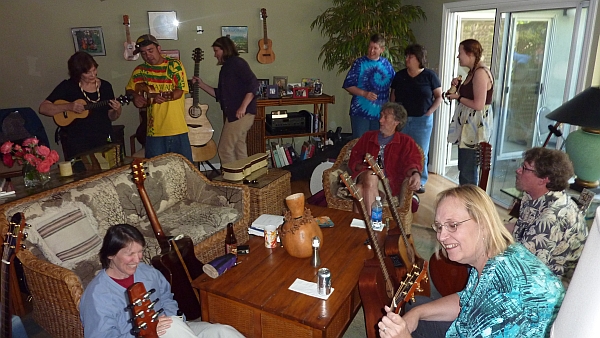 Jayne, Susan, Ikaika, Gretchen, Svea, Peter, Sheri, Darie, Jeff, Jenn.