2010 Guitar Get Together
May 8, 2010
Meanwhile, back on the gazebo, Doug Young, David Hilyard, and John Begley bask in the sound of some Brazilian.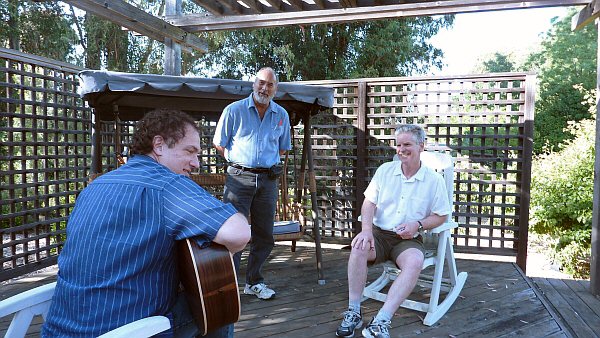 I sometimes feel bad about not focusing more on the guitars, but folks, there are just too darned many of them. Heck, they're just wooden boxes anyway, what's all the fuss about?
These folks arrived later in the afternoon, and they couldn't resist the siren call of Brandt's vintage National. I guess they're not all wooden boxes after all.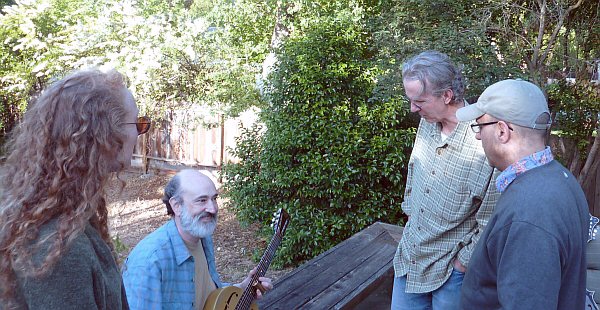 Valerie, David Siegler, Stevie Coyle, and Brandt, gazing in awe and wonder at the sheet metal guitar with the plastic neck and the, um, distinctive paint color. There's something about these old resonators that goes way beyond logic.
We never tried to count, but there were definitely more guitars than people at this shindig. At least it looks like the `ukulele rebellion has been contained.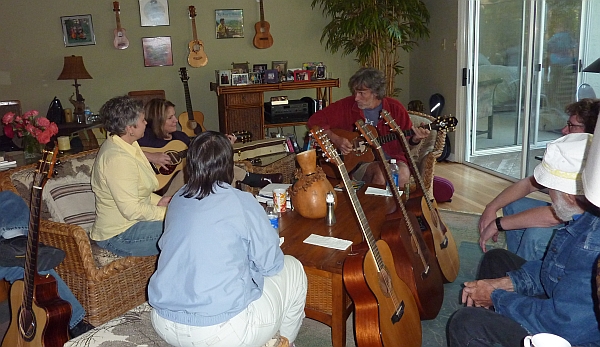 Jayne's back, Kathy, Gretchen, Peter, Jeff, and Maddog - with Gretchen and Peter delivering one of the rockin' oldies that he favors.
Back in the palm tree corner (you have to see the palm tree light in person to appreciate it) with John Mello and Dave Ogden.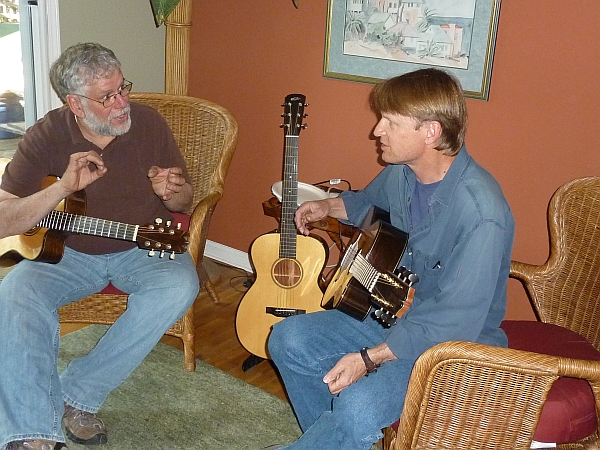 Dave and John turned out to be old friends from Dave's years in Berkeley, so they got to catch up while fondling John's latest masterpieces.
While the party swirled around the deck and living room, studio and kitchen, backyard and gazebo, this crew hid out in the upstairs bedroom. John Begley without a head, Skip Johnson sampling a McCollum belonging to the knee in the bottom right corner, David Hilyard in back.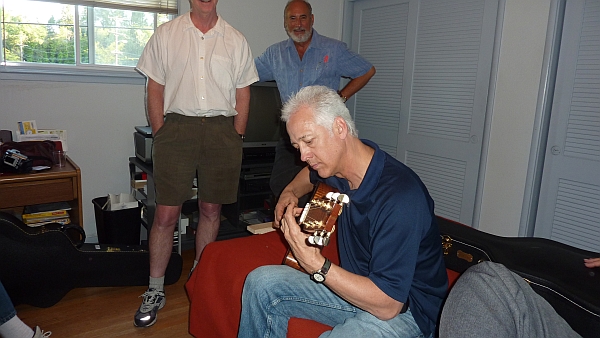 Then John Begley and Brian Kolner soaking up the notes.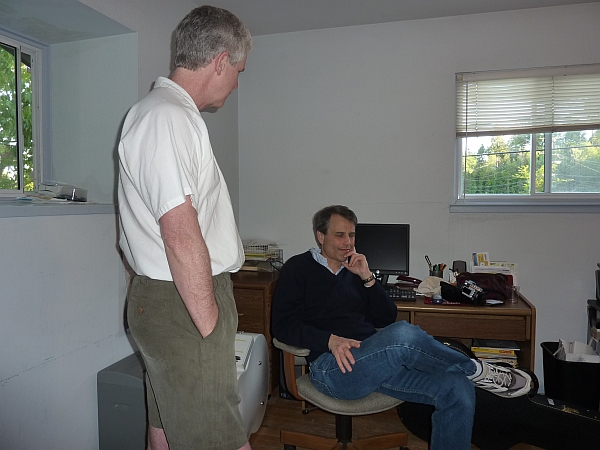 David, Skip, and the owner of the knee and the McCollum, Tom Lamson.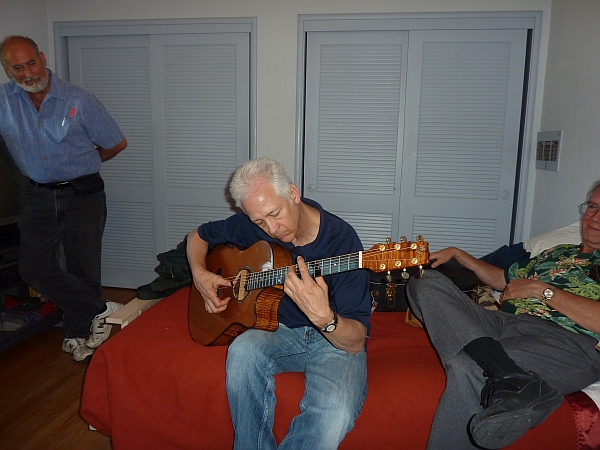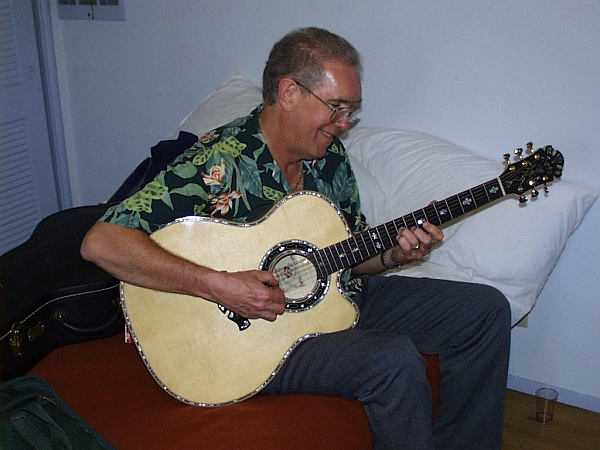 And finally, Tom demonstrating how delightful it can be to play one of Bozo Podunavac's treasures. Brian Kolner is a connoisseur and collector of Bozo's work, and brought along some exquisite examples.